Event Registration - Western Association of Student Financial Aid Administrators
Jerry R. Sims WASFAA Management & Leadership Institute
11/16/2022 - 11/18/20227:30 AM - 12:00 PM
Location: Renaissance Long Beach Hotel, 111 East Ocean Boulevard, Long Beach, CA 90802
There are currently
20
spots remaining out of
29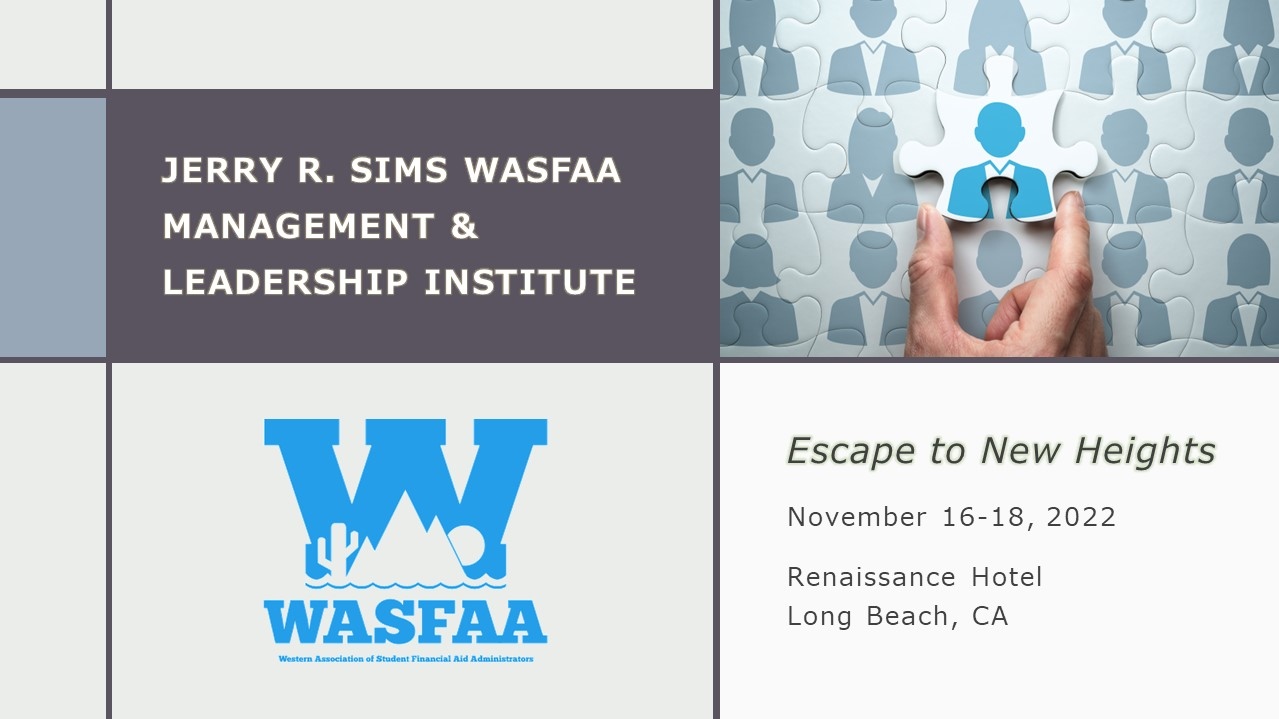 Join us for the
Jerry R. Sims WASFAA Management & Leadership Institute
on
November 16-18
at the
Renaissance Long Beach Hotel.
With a quizzical theme of "
Escape to New Heights
," participants will train in sessions with WASFAA Executive Council leaders, and engage in small group discussions and activities facilitated by participants in the
Rebekah Hoppel Salcedo Leadership Development Program
.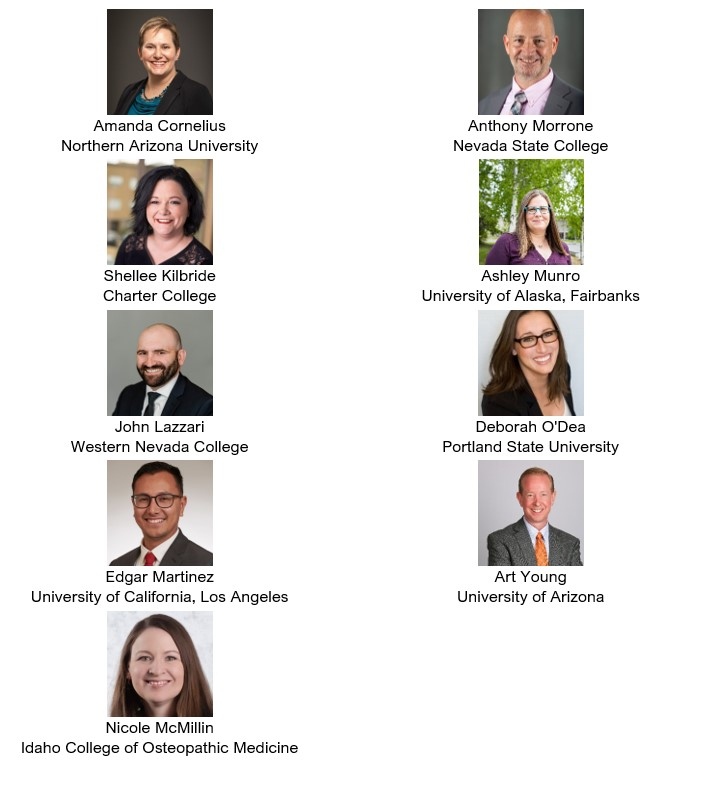 Registration fee is $999
, which includes the training, three nights' lodging at the hotel, and the meals listed below. A
commuter rate of $500
is available for those not staying at the hotel, which includes the training and the meals listed below. Travel and all other expenses are the responsibility of attendees.
General Scholarships
and
IDEEA (Diversity & Equity) Scholarships
will be offered for the event. The application deadline is October 15.
Topics:
Identifying as a Leader, Imposter Syndrome Antidotes, Goal Setting Tools, DEI Topic, Empowerment Leadership, Importance of Rest, Resolving Performance Gaps, Networking Skills, Professional Engagement, Value of Mentorship, Reinventing You.
Schedule:
Weds 7:30 – 8:30 Breakfast
Weds 8:30 – 12:00 MLI in session
Weds 12:00 – 1:00 lunch
Weds 1:00 – 5:00 MLI in session
Thurs 7:30 – 8:30 Breakfast
Thurs 8:30 – 12:00 MLI in session
Thurs 12:00 – 1:00 lunch
Thurs 1:00 – 5:00 MLI in session
Thurs 5:30 – 6:30 Reception with
Executive Council
Fri 7:30 – 8:30 Breakfast
Fri 8:30 – 12:00 MLI in session
Fri 12:00 Depart
Detailed Agenda
Questions? email
jrsmli@wasfaa.org