| | |
| --- | --- |
| Here's What Some Satisfied Clients Have to Say | |
---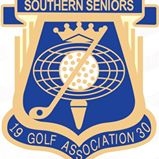 Southern Seniors Golf Association
southernseniorsgolf.com
From site architecture planning to graphic design, and from the first contact eight years ago to ongoing service today, my experience with Vieth Consulting's MemberLeap has met or exceeded my expectations and those of SSGA's members. Easy to use for both members and administrators, rapid service response, fair value. Advice to Buyers - Try it.

Dulany Hall, Executive Secretary

---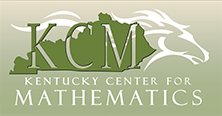 The Kentucky Center for Mathematics
kentuckymathematics.org
We really appreciate all of your help. We know that sometimes we ask for the moon, but we continue to be in awe of your outstanding customer service, attention to detail, quick response time, and excellent programming work.
We truly are just so thrilled with VIETH Consulting as a whole – we couldn't ask for a better company to work with. I mean it!
All of you have been excellent throughout the years and continue to be outstanding. As always, you all are the best! Many, many thanks.

Mandy McDonough, Communications & Events Coordinator
---
Capital Area Manufacturing Council
camconline.org
The old website was very difficult to edit. Information was outdated and in many cases impossible to change. In addition, there was no membership management tool. All communications had to be done through outside sources.
Updating the website is easy! Communicating with members is easy! Love the design, love the service!
Everyone at Vieth has been very helpful, very responsive and incredibly professional.

Michelle Cordano, Executive Director
---
Michigan Downtown Association
michigandowntowns.com

Our biggest challenge was consolidating about five different online pages/sites with membership info and benefits into one site. Basically managing all of our member info in one area. Vieth consolidated all of our various pages/sites -- email, a members forum, members roster and more -- to one site.

The customer service at Vieth has been stellar. The online video tutorials are a great help, too.
Tiffany S.

---
International Association for Continuing Engineering Education

iacee.org

Thank you to the entire Vieth team for working with IACEE over the years. Your responsiveness, insights and quality are wonderful and together makes for a great team."
Nelson Baker, Ph.D., Past President and Secretary General

---
Greater Texoma Association of Realtors
texomarealtor.com
Our biggest challenge with managing our website and membership was that "I knew nothing and had no idea where to start. Little did I know it was such a simple process."
Regarding how Vieth Consulting was able to solve our problems so we can work more efficiently and be successful, "This is not my area of expertise; however, I knew what I wanted the end product to be. Instead of me wasting time, Vieth took what little information I gave them and gave me a product that was way more than what I expected, and I was able to spend more of my time on other association needs."
The feature of the MMS that has contributed the most to our organization's success is the "members information."
Outstanding service....ALWAYS!!!
Lindsay Wright, Association Executive
---
Michigan Water Environment Association
mi-wea.org
We (Michigan Water Environment Association) hired Vieth Consulting to be our event and membership management software provider (web-based). They are handling our website needs as well – that is a work in progress but we are delighted with our experience to date. The owner has worked with us very well so far. He has customized his basic system to fit our needs in a very short period of time. Also, the cost has fit into our budget nicely...

Jerry Harte, Executive Director
Vieth Consulting's Membership Billing System has helped us to automate our customer billing. Our members are taking less time to pay their membership dues and in turn it has increased our Membership Revenue!
Karlyn Wickham, Association Administrator

---
National Association of Volunteer Programs in Local Government
navplg.org

I love the NAVPLG website hosted by Vieth Consulting. It has everything a non profit organization could ever need. The Membership Management System is so easy to use and provides excellent customer service to the member. It tracks invoices, rosters, payments and so much more. Another great feature is the broadcast messages and newsletters. Start advertising and marketing like a professional organization without paying for a marketing person. Last but not least Chris Vieth and his amazing team helped me every step of the way without making me feel dumb. They speak regular language and were available to assist me whenever I needed. Feel free to contact me if you want to hear more at navplg@yahoo.com.
Kathy Cahill, President

---
Optometry Association of Louisiana
optla.org

Before working with Vieth Consulting, we had "Lots of struggles getting our web hosting company to respond in a timely fashion, as well as the inability for us to do much editing on our end....always had to 'submit' pics, stories, etc, and wait for the web hosting company to post.

Both of the above have been more than overcome. We now have very efficient response times on any of our questions or issues and are able to seamlessly edit our website on OUR schedule, not that of the web hosting company.

Vieth Consulting has been a tremendous value to our association! It is hard to believe that we get such an awesome product, with superior customer service, at such a great price.
Robert Janot, O.D.

---
Michigan Recreation and Park Association
mparks.org

Vieth's Member Management System has helped us streamline our processes so it is much easier to send invoices, register our members for events, and broadcast information about upcoming programs. With just a few clicks we can create bulk invoices, send confirmation emails and build professional and eye-catching messages without a single line of code. Vieth has allowed us to save time and money while creating more value for our members. Vieth is a great asset, and a great value for a small organization - it does everything we need without the high price tag attached to larger member management systems.
Miranda Janzer

---
International Ballistics Society
ballistics.org

Thanks to you and your team for all of your efforts to get our Ballistics.org website going. Our members are quite pleased with the site and we continue to identify additional items we hope to add next year.
Jack Riegel, President

---
National Birth Defects Prevention Network
nbdpn.org

We feel very fortunate to partner with Vieth Consulting. From design inception to implementation to post website launch, they have made the process easy and are always so responsive to our group's needs and requests. The quality of the work is top notch. We highly recommend them to anyone looking for a quality product within a reasonable budget.
Publications and Communications Committee Chair

---
Michigan Association of Health Care Recruitment
miahcr.org

Chris, I wanted to let you know I have enjoyed working with you and getting our website up and running. You truly gave us an invaluable tool.
Liz VanDiepenbos

---
Eastern Shore Medical Group Managers Association
esmgma.org

After an extensive search for a new company to redesign our organization's web page, ESMGMA chose Vieth Consulting. The Executive Committee could not be more pleased with that decision. Vieth's customer service, organization, and attention to detail are unmatched. They are quick and responsive, thorough and thoughtful. Truly a joy to work with. Our membership has increased 10% since we went live, all due to better communication through our new website. Organizing, promoting, and registrations for our monthly and annual meetings are so simple --- and we save hundreds of dollars because we don't have to worry about no-shows any longer. Through our new website, all our Executive Committee members can easily see our membership detail --- and we now work from the same database instead of multiple copies of spreadsheets. We were impressed with Vieth's service during web site development, but, we are simply amazed that we see the same level of service from them now that we are live. Impressive, Impressive, Impressive!
William Martin, MBA/CPA