International Society for Environmental Epidemiology
ISEE 2022 Annual & Future Conferences
Future Conference Locations Announced!
ISEE 2023 - Kaohsiung, Taiwan (Asia)
ISEE 2024 - Santiago, Chile (South America)
ISEE 2025 - Atlanta, Georgia (United States)
ISEE 2022 Annual Conference

Abstract Symposia, Early morning session and Workshops submissions are due February 10! Abstracts for Oral and Poster Presentation, Registration and Travel Award Applications open on March 1, 2022.
The beautiful city of Athens, Greece is looking forward to bringing together academic and industrial experts in environmental research and public health to share their recent findings.
ISEE-AWPC & ISES-AC Joint Virtual Conference
The theme of the conference is "Influence of Environmental Factors on Human Health, Potential and Resilience." Jointly organized by the National University of Singapore and Singapore Institute for Clinical Sciences, it will be held virtually June 20-21, 2022. We are now welcoming abstract, symposium and workshop submissions. Visit the conference website here.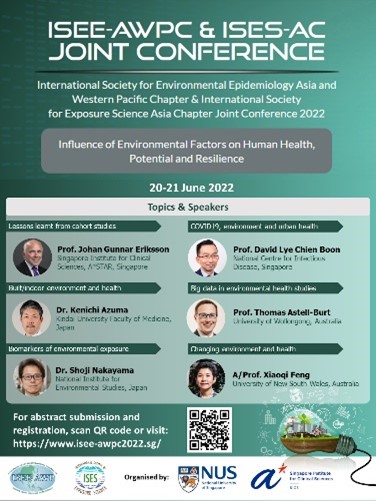 Call for Award Nominations
New Program Provides Writing Assistance
ISEE now provides manuscript editing assistance to existing and new members! The Peer Editing Program (PEP) aims to increase acceptance rates of high-quality research manuscripts submitted by researchers affiliated with institutions in low- and middle-income countries (LMICs) and those from under-represented minority groups. Go to the PEP webpage for more information and eligibility criteria.
Please direct all inquiries to pep@iseepi.org.
ISEE LAC Webinar – The Role of Environmental Epidemiology in Evidence-Based Public Policies (El Rol de la Epidemiología Ambiental en Las Políticas Públicas Basadas en Evidencias)
Wednesday, February 9th (12 – 1 pm ET)
The Latin America and the Caribbean (LAC) Chapter invites you to the first PAHO-LAC ISEE Webinar of 2022.
Presenters: Dr. Agnes Soares (PAHO), Dr. Horacio Riojas (INSP, Mexico) and Dr. Guilherme Franco Netto (Fiocruz, Brazil), moderated by Dr. Rafael Buralli (Ministério da Saúde: Brasília, Executive Committee LAC).
ISEE NAC Webinar - Phthalates and Preterm Birth: A Pooled Analysis of 16 US cohorts
Tuesday, February 15th (12 – 1 pm ET)
Please join us for the first ISEE NAC webinar of 2022! Dr. Kelly Ferguson from NIEHS will be presenting. Registration Open!


Invitation to Join the Ethics and Philosophy Committee
Environmental epidemiologists have increasingly found themselves under attack in the past several years. If you are interested in working with colleagues on issues such as evaluation of the effects of undisclosed conflicts of interest and suppression of scientific research, please consider joining the Ethics and Philosophy Committee. One of ISEE's oldest Committees, we aim to strengthen and promote ethics and philosophy in environmental epidemiology. For more details, contact Committee Chair Ruth Etzel or visit our website for additional information. You can request to join a committee by logging in here.
Policy Committee
Commitment to the Climate Change Fight
The 26th Conference of the Parties (COP26) was expected to be remarkable, since for the first time, health co-benefits entered the agenda. However, their appearance was almost imperceptible and had no space at the negotiation tables. The ISEE Policy Committee is committed to continuing the push for health co-benefits to lead the climate negotiation. And so, during late 2021 we published two sister commentaries where we reviewed the state-of-the-art evidence for climate action and health co-benefits, discussed untapped opportunities to improve health through ambitious climate actions in cities, and provided suggestions based on a collaborative and system-thinking framework. Each commentary was developed to address different audiences: one for policymakers and stakeholders (here), and the other for researchers (here). Both commentaries were open access and endorsed by ISEE and the International Society for Urban Health (ISUH).
This effort was led by Dr Audrey de Nazelle (co-chair of the ISEE Policy Committee) and a team of ISEE and ISUH members: Dr Maya Negev (ISEE), Dr Gudrun Weinmayr (ISEE), Aina Roca-Barcelo (ISEE) , Dr Charlie Roscoe (ISEE), Prof Mark J. Nieuwenhuijsen (ISEE), Prof Kristie L. Ebi (ISEE), Prof Carlos Dora (ISUH) and Dr Giselle Sebag (ISUH).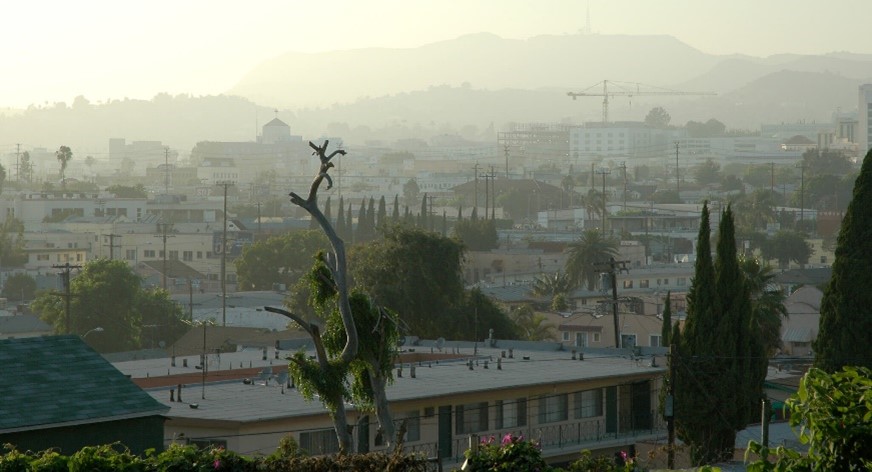 You are invited to submit algorithms predicting PM2.5 and/or NO2 by March 21, 2022 for the chance to win cash prizes, using satellite data and any other desired inputs!
Learn more about the NASA Airathon challenge here.
Job & Event Posts Member Discounts
The ISEE can assist with posting your organization's professional job opportunities here. The Member rate is $50.00 and Non-Member rate is $100 for a 30-day ad. Sixty- and ninety-day options are also available.
You can also advertise workshops, webinars, etc. that are aligned with the mission of ISEE here. Member rates start at $150.00 and Non-Member rates start at $200.00.