Western Association of Student Financial Aid Administrators
Sent Date: 09/27/21


Heather Rosinbum
Assistant Director, Eligibility & Awarding
University of Arizona
WASFAA Communications Chair
September is here and with it comes cooler temperatures and
pumpkin spice flavored everything (yay!). I hope that you all had a smooth start to the fall term and that things are slowing down in your offices. I do encourage you to take the time to peruse some of the amazing offerings we have for you all as a part of the WASFAA Fall Training Series. I can't wait to take advantage of them and hope to see you there.
Please don't forget that you may also view all these articles on our website within the News Archive found here. If you have any information you would like to share with membership or have questions, do not hesitate to reach out at communications@wasfaa.org.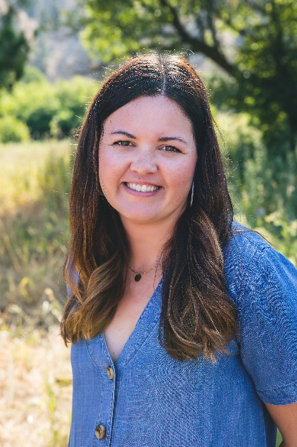 A Message from our President
Sarah Everitt
Director of Financial Aid Operations
Gonzaga University
Greetings WASFAA,
I hope you are all staying safe and healthy. The start of the school year brings a flurry of activity, both on my campus and in our home life, and this year is no different. On the home front, I am grateful to have my two kiddos in full-time school for the first time since March 2020. At work, it is exciting to see more students on campus and the action and excitement they bring.
WASFAA is excited to announce our 2021 Fall Webinar Training Series! Join us for a variety of virtual learning experiences covering a range of topics including federal verification, professional judgement, RT24, fraud and so much more.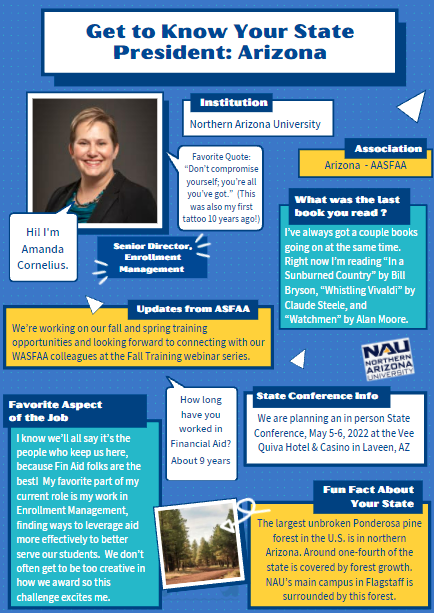 We have a new exciting State News format to share you with you! Check out the first in a series of "get to know you" responses from each of our state presidents this year.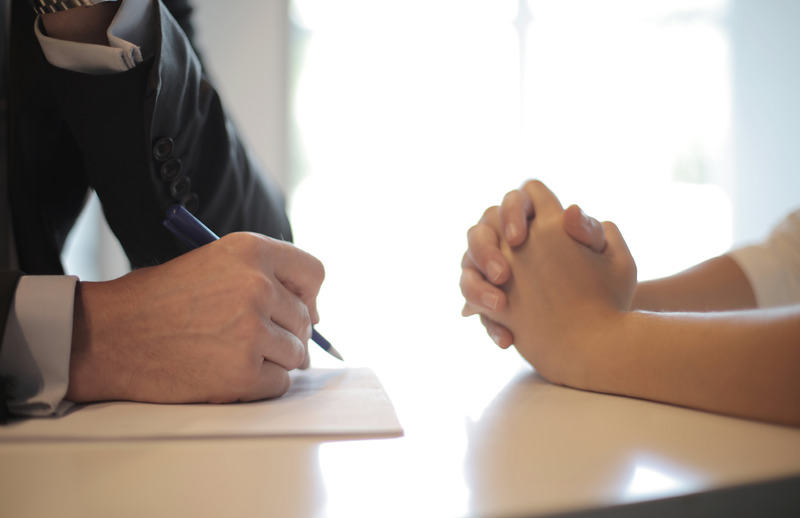 Looking for a new position or want to inspire a friend to become the newest member of the WASFAA family?