International Society for Environmental Epidemiology
ISEE Executive Council Call for Nominations
The ISEE Nominations Committee is seeking nominations from active ISEE members for two positions on the ISEE Executive Council. Nominations are due by Wednesday, October 6, 2021.
Councilor for North America (2022-2024)

Councilor for Europe (2022-2024)
Details on the position and nomination procedure can be found here (member login required). Nominations should be submitted via the Election Nomination form (member login required) by Wednesday, October 6, 2021.

The ISEE Annual General Business Meeting will be held on Wednesday, August 25, 2021, from 2:00 p.m. to 3:00 p.m. ET. All members are invited to join!
Take a moment to review the entire Scientific Program and familiarize yourself with our exciting Keynote Speakers. We are thrilled to present twenty-eight Symposium Proposals addressing scientific research!
The deadline to register at the regular rate is August 20, 2021.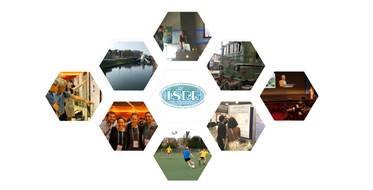 The ISEE North America Chapter (NAC) members meeting will be held on Zoom, Tuesday, August 24, 2021, at 1:00 PM Eastern Time. Join the Zoom Meeting by clicking here.
Meeting ID: 932 5833 8991
Passcode: 596618
Eastern Mediterranean Chapter
The ISEE Eastern Mediterranean members meeting will be held on Monday, August 23, 2021, at 1:00 PM Eastern Time during the Networking Break of the ISEE 2021 Annual Conference. Zoom Link to be provided.
Ethics and Philosophy
Survey of Stressors Faced by Epidemiologists
The COVID-19 pandemic, the climate crisis, and pressures on scientists have made epidemiologic research challenging. Epidemiology researchers face unique difficulties as well as new opportunities. To understand the situation better, the ISEE Ethics & Philosophy Committee will launch a survey on the living situation, adversities, and health of researchers.
The survey will provide results that ISEE can use to improve health in general and the health of researchers. All ISEE members will be invited to participate.
For more information contact Jutta Lindert at: jutta.lindert@hs-emden-leer.de.