International Society for Environmental Epidemiology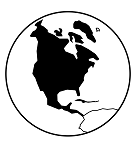 North America (NAC)
The newly formed North American Chapter invites all annual ISEE meeting attendees in Utrecht to join the early morning session titled "The Importance of Engaging in Public Policy in the Age of Anti-Science" on Wednesday, August 28, at 7:30 am. Drs. Michelle Bell, C. Arden Pope, Francine Laden, and George Thurston will make short presentations followed by a Q&A period.
Interested in Joining a Chapter?
All ISEE members are automatically eligible to participate in their regional chapter. For chapter chair contact information, please go here, select your specific region and find your chapter chair.

Career Development Sessions Sponsored by the Student and New Researchers Network (SNRN)
Please be sure to consider attending the SNRN's early morning sessions (EMS) during the annual meeting in Utrecht. The sessions are specifically aimed at helping SNRN members address issues and questions relevant to their careers. The events include Transitioning to the Next Step on Tuesday (EMS 07) and a Roundtable Discussion with an Environmental Epidemiologist on Wednesday (EMS 11).
Spotlight on Ethics and Philosophy Committee Workshops at ISEE 2019
In conjunction with the ISEE annual conference in Utrecht, the Ethics and Philosophy committee is sponsoring a Sunday, August 25 workshop on differing styles of causal thinking in experimental and non-experimental sciences. For those unable to attend the workshop, an early morning session on Tuesday, August 27 will summarize the findings. On Wednesday, August 28, the committee will offer a third early morning session on publishing authors with financial conflicts of interest presented by the editors of Epidemiology and Environmental Health Perspectives. The committee will have a 5:00 pm meeting on Tuesday followed by one on Wednesday at noon. Those interested in ethics and philosophy are welcome to attend!

Mark your Calendar for the ISEE Regional Chapter Meetings and Committees Fair
Do you want to know more about the activities of the ISEE Regional Chapters and committees? Come to your Regional Chapter's meeting on Monday, August 26 at lunchtime and the Committees Fair on Tuesday, August 27 at lunchtime. All members and prospective members are welcome. For further information on the program, please visit the conference website.
If you haven't registered yet or haven't arranged your visa, travel and accommodation, please do so as soon as possible. For further information, please visit the conference website.
Don't Miss the ISEE Annual Business Meeting
The ISEE General Membership Assembly will take place on Monday, August 26 at the annual conference in Utrecht. All members and prospective members are welcome. The ISEE Executive Council will report on recent and upcoming ISEE activities. We also look forward to your active participation. Look for more details soon on the conference website!
Get Involved! Attend the ISEE New and Prospective Members Meeting
If you are new to ISEE or thinking about joining and want to learn more about our mission and how to get involved, please join us at the ISEE New and Prospective Members coffee hour at 7:30 am on Monday, August 26. Location details will be available in the final program on the conference website soon!