International Society for Environmental Epidemiology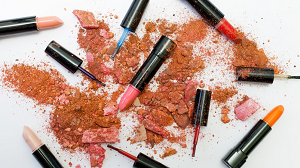 A brand new ISEE-sponsored commentary titled "Talc, Asbestos, and Epidemiology: Corporate Influence and Scientific Incognizance" is published in the November issue of Epidemiology. The commentary examines talc as an example of corporate influence on research and regulation, and offers guidance for epidemiologists studying environmental, occupational, and consumer product hazards. Click here to read the full article.
Register Now for Africa Chapter Workshop!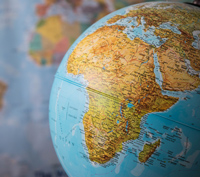 The ISEE Africa Chapter is pleased to announce a 3-day introductory training in collaboration with the Department of Environmental Health Sciences, University of Ibadan and the West Africa Postgraduate College of Environmental Health, on November 14-19, 2019. The training aims to promote research collaboration and capacity development in environmental epidemiology and exposure assessment in the African region. Faculty includes Prof Kiros Berhane, PhD, University of South California (USC), Los Angeles, CA, USA; Prof. Manolis Kogevinas, MD, PhD, Barcelona Institute for Global Health (ISGlobal), Barcelona, Spain; and Dr Adetoun Mustapha, PhD, MPH, Nigerian Institute for Medical Research, Nigeria. Register by October 20, 2019!
Interested in Joining a Chapter?
All ISEE members are automatically eligible to participate in their regional chapter. For chapter chair contact information, please go here, select your specific region and find your chapter chair.
ISEE Annual General Business Meeting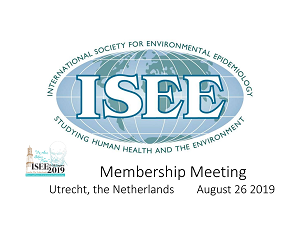 2019 ISEE Annual General Business Meeting minutes are now available to members here. Stay tuned for updates on next year's annual meeting in Washington DC on August 23-27, 2020.