International Society for Environmental Epidemiology
November 2019 | VOLUME XXI
Media Training 101 Webinar, November 13, 2019; 12-1PM EST. Speaking to the press can be daunting. Translating our science, however, for a general audience can dramatically enhance its impact. This webinar, led by Amy Kostant, founder of the Science Communication Network, will cover basic tips and tactics for talking with the press. Clickto REGISTER.


Joint SER-ISEE talk "Air pollution and neurodevelopment: Translating from biology to epidemiology to policy" on November 14, 2019; 9:00 AM – 12:00 PM EST. In Bethesda, MD with live-stream available. Marc G. Weisskopf (Departments of Environmental Health and Epidemiology Harvard T.H. Chan School of Public Health) and Devon Payne-Sturges (Maryland Institute for Applied Environmental Health University of Maryland School of Public Health) will present a cohesive overview of where the science stands on air pollution and child neurodevelopment, as well as policy actions important for improving neurodevelopment which have the notable co-benefit of climate change mitigation. Registration is free of charge courtesy of NICHD. Click to REGISTER.


Registration is closed for ISEE Africa Chapter's Short Course on Environmental Epidemiology and Exposure Assessment. This 3-day introductory training (November 14-19) is organized in collaboration with the Department of Environmental Health Sciences, University of Ibadan and the West Africa Postgraduate College of Environmental Health. The course will promote research collaboration and capacity development in environmental epidemiology and exposure assessment in the African region. Click for more information about ISEE's Africa Chapter.

ISEE Europe Chapter and Respiratory Society Meeting: The ISEE Europe Chapter, the European Respiratory Society, the Polish Respiratory Society and the National Institute of Tuberculosis and Lung Diseases, November 25-26, 2019 meeting to be held in Warsaw, Poland. The event is also supported by the European Commission in Poland. To register contact roberta.sadauskaite@ersnet.org.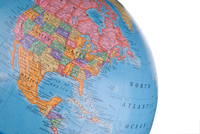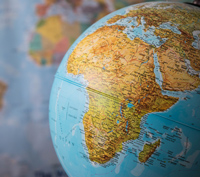 The objective is to increase awareness, knowledge and capacity on current air pollution and health issues. Participating stakeholders include the WHO office in Poland, citizens, environmental epidemiologists, health professionals and (local) politicians. Day one will be a masterclass with the latest science on the adverse health effects of air pollution. Day two will be an advocacy best strategies workshop.
Abstracts of the 2019 Annual Conference
The abstracts from the ISEE's 2019 Annual Conference in Utrecht have been published as a supplement in Environmental Epidemiology. The full supplements is available to all members online.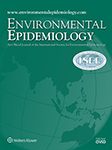 Key Brussels Meeting in January on Air Pollution and Health
The ISEE Europe Chapter, the Health Effect Institute, World Health Organization and the European Respiratory Society have just announced a joint meeting, "Air pollution and Health: Recent advances to inform EU policies," (January 21-22, 2020) in Brussels, Belgium. The event is also supported by the European Commission.
This meeting will review the latest science on major pollutants as a key step in evaluating whether to update Europe's air quality policies. The workshop will be followed by a separate briefing to the European Parliament summarizing these issues. Click to review the Draft Agenda.
For more information contact Hanna Boogaard jboogaard@healtheffects.org. To request attending the meeting, contact Roberta Sadauskaite roberta.sadauskaite@ersnet.org. Note that space may be limited.
Coming Soon! Cast Your Vote! ISEE Executive Council Election
Stay on the lookout for an email later this month about the upcoming election and cast your vote for two new ISEE Executive Councilors (2020-2022). ISEE members will receive their ballot via email and voting will close around mid-December.
To be sure that you receive your email, which provides your only access to the electronic ballot, we recommend that you set your email filter now to allow emails from the domain noreply@electionrunner.com, or check your filter to be sure the email is not caught there. Although the message will appear to come from ISEE, it will be sent from electionrunner.com's server.
If it is easier, you may also ask your IT department to "whitelist" the domain, electionrunner.com, which currently uses IP addresses 198.21.6.73. With whitelisting, emails from this IP addresses will then be scanned for viruses but not for spam. Contact the ISEE secretariat if you have questions about the election process: secretariat@iseepi.org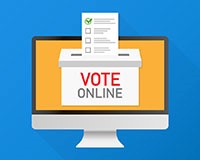 Mark Your Calendar! ISEE 2020 in Washington DC (August 23-27)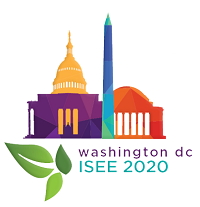 The 32nd Annual Conference of the International Society for Environmental Epidemiology (ISEE) will be hosted by the George Washington University (GW) with the theme "Advancing Environmental Health in a Changing World" to heighten the importance of translating human environmental health science into action amid global changes in climate, geopolitics, and demographics. Symposia Proposal submissions open around the end of November and registration begins in late February. Visit the website and sign up to say informed.
We look forward to seeing you in Washington, DC next August!