International Society for Environmental Epidemiology
December 2019 | VOLUME XXII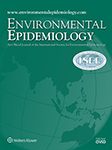 ISEE will provide funding to support publication charges of up to 3 manuscripts per year in the journal Environmental Epidemiology for members from a low- or middle-income country.
Call for SNRN Members: ISEE SNRN is a global network and is open to all students, post-doctoral trainees, and new researchers who have fewer than 5 years of experience from their terminal degree in environmental epidemiology, or a related field.
The ISEE Student and New Researchers Network (SNRN) Steering Committee is recruiting new members. For more information apply here. Applications will be accepted through January 10, 2020.
For this call, applicants form the EU region with an interest in events (e.g., ISEE Young conference organization) are strongly encouraged to apply. If you have any questions, please contact the SNRN Steering Committee at isee.snrn@gmail.com.
Capacity Building and Education (CAPE) /ISEE Africa Chapter's Short Course on Environmental Epidemiology and Exposure Assessment
The course was a success. There were 58 participants. Nine teams were formed to develop research proposals on environmental challenges in Africa, 44 new members joined ISEE and 2 people renewed their membership. The feedback from participants was very positive. We thank the ISEE organizers and faculty: Adetoun Mustapha, Oladapo Okareh, Manolis Kogevinas and Kiros Berhane.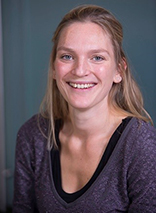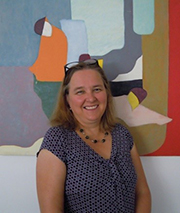 New Co-Chairs for ISEE Europe: Congratulations to Hanna Boogaard and Tamara Schikowski, who were elected as the new Co-Chairs for the ISEE Europe Chapter.
Sunset at Dawn: Dr. Kouassi Richard Mbra (1980-2019): It is with a heavy heart that we announce the unexpected death of ISEE Africa Chapter Executive Committee member, Dr. Mbra Kouassi Richard. On November 15, Richard was killed in a car accident in central Côte d'Ivoire. The Africa chapter opened this online memorial for friends and colleagues to write memories and stories of Dr. Kouassi.
Free registration is open for the Planetary Health Conference 2020 in Banjul, The Gambia on 22-24 January 2020. The agenda includes capacity development for young/new researchers and identification of research themes for West Africa. Participation is recommended for those interested in Climate Change and Health research in West Africa.
The ISEE Africa chapter will be holding a side meeting immediately after the conference on 24 January at 1400 hours. The meeting aims to promote ISEE, the mission of the Africa chapter, recruit new members and promote regional research collaboration. The target audience are scientists, graduate students, multilateral agencies, policy makers and parties interested in environmental health research in West Africa. Please spread the news.

The ISEE Europe Chapter, the Health Effect Institute, World Health Organization and the European Respiratory Society are organizing a joint meeting, "Air pollution and Health: Recent advances to inform EU policies," (January 21-22, 2020) in Brussels, Belgium. The event is also supported by the European Commission.
This meeting will review the latest science on major pollutants as a key step in evaluating whether to update Europe's air quality policies. The workshop will be followed by a separate briefing to the European Parliament summarizing these issues. Click to review the Draft Agenda.
For more information contact Hanna Boogaard (jboogaard@healtheffects.org). To attend the meeting, contact Roberta Sadauskaite (roberta.sadauskaite@ersnet.org). Note that space may be limited.
Submission of Proposals for Symposia, Pre-conference Workshops and Early Morning Sessions is Now Open!

We invite you to submit proposals for Symposia, consisting of closely related talks on a topic related to the meeting themes or other environmental epidemiology topics. The call for Symposia proposals closes on January 16, 2020. If you are interested in submitting proposals for Symposia, please submit your proposal here.
A limited number of rooms are available on Sunday August 23 for those who wish to organize a half-day or full-day Pre-Conference Workshop and on Monday, Tuesday and Wednesday, August 24-27 for those who wish to organize a one-hour Early Morning Session.
If you are interested in submitting a proposal for a Pre-conference Workshop or Early Morning Session, please submit your proposal here. Submission of proposals for Pre-Conference Workshops and early Morning Sessions closes on January 30, 2020.
We look forward to seeing you in Washington, DC next August!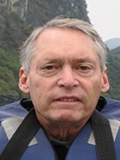 Dean Baker
Professor Emeritus, University of California, Irvine
ISEE member since 1989 and Past President
"I view environmental epidemiology as a public health tool to support the causes of environmental and social justice."