International Society for Environmental Epidemiology
January 2020 | VOLUME XXIII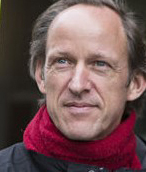 Dear ISEE colleagues,


First, I would like to wish you a wonderful 2020 and hope you started the year well. It is great honor for me to serve as your president in the coming years and follow in the footsteps of many illustrious predecessors. In particular, I would like to thank Beate Ritz who led us over the last two years and who will stay on the council for another year as past president. I look forward to working with the council, the chapters, the committees, Doreen, our administrator at Infinity Conference Group, and all of you to make the next step with the ISEE.


We are all aware of the large impact of our environment on health, and the potential gains we could make if we could improve our environment and health. But there is still a lot to be done, not only in terms of research but also translation and advocacy, and the ISEE has an important role in this as the premier society in environmental epidemiology in the world. (read more)
Letter from Immediate Past President, Beate Ritz: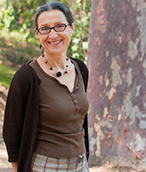 Dear ISEE colleagues and friends,
It has been an honor and great pleasure to serve as your President for the past two years. What we accomplished during my tenure would not have been possible without the work of ISEE past presidents, councilors, secretary treasurers, committee and chapter members, conference organizers and our administrator, Doreen Albertson. The society will be well served by our incoming President Mark Nieuwenhuijsen. Please join me in welcoming and supporting his leadership. I encourage all of you to come to us with new ideas and initiatives and provide us with a broad basis for our profession's voice. (read more)
Welcome to new councilors:
This month ISEE welcomes two new councilors to the ISEE executive council, Nelson Gouveia and Mildred Maisonet. Many thanks to outgoing board members, Jonathan Chevrier and Ana Maria Mora for their service to ISEE. Learn more about the ISEE Executive Council here.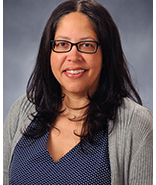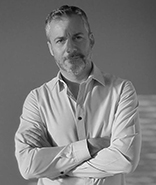 Call for Award Nominations: Earlier Submission Deadline!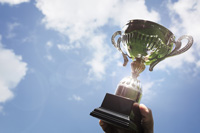 Eastern Mediterranean (EM): The Eastern Mediterranean chapter successfully held its first regional meeting in Amman, Jordan December 1-2, 2019. This meeting, which brought together 19 attendees from 12 countries, was the result of a one-year effort and collaboration with the WHO Center for Environmental Health Action (CEHA) in Amman. The group identified air pollution and climate change as top priorities and agreed to collaborate on a symposium submission for ISEE 2020 in Washington.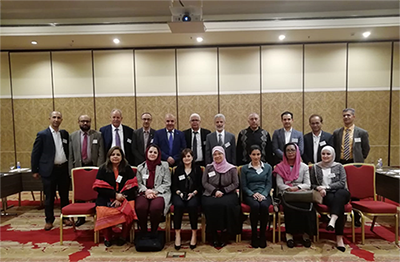 Africa Chapter: Africa Chapter leadership has a commentary in the December 2019 issue of Environmental Epidemiology: Environmental health research challenges in Africa

We encourage you to look at the ISEE Global Education Channelon YouTube… Recently uploaded videos include The Basics of Conducting Research by Kiros Berhane presented at the ISEE Africa Chapter Short Course in November 2019 and Public Comment 101 by Eve Garnter, JD presented during the North America Chapter webinar in December 2019.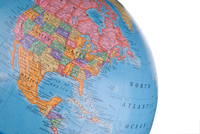 North America Chapter: We have two ISEE North America Webinars scheduled for the New Year:
1. Social media training with Science Communication Network's Emily Copeland on Thursday, Feb. 13 @12PM EST. Register here
2. Time Management with Dr. Andrea Baccarelli of Columbia University Mailman School of Public Health on Tuesday, March 3 @12PM EST. Register here
Conference News

ISEE 2020: Submissions Due January 30th for Pre-conference Workshops and Early Morning Sessions

A limited number of rooms are available for half- or full-day Pre-Conference Workshops on Sunday August 23rd and for Early Morning Sessions on Monday, Tuesday, Wednesday and Thursday, August 24th -27th. The deadline for proposal submissions is Thursday, January 30, 2020. Proposals can be submitted here.
General Abstract Submissions and Travel Award Applications is scheduled to open on January 30. We look forward to seeing you in Washington, DC in August!
ISEE Partners on International Conference on Environmental Research and Public Health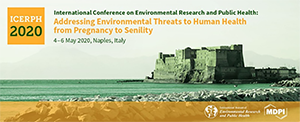 The Conference will bring together academic and industrial experts in environmental research and public health to share their recent findings. Special Honorary Guests will be John Ionnidis from Stanford University, Maria Neira from WHO Geneva, and Mark Nieuwenhuijsen (ISEE President).
*In order to obtain the registration fee discount, indicate "ISEE Member" in the Comments section during registration. The conference organizers will contact you via email to request proof. You can provide a screenshot of your membership status, which is accessible by signing in at the ISEE web site, then clicking on your name at the top of the web site/next to "Sign Out", and then you will see the About page showing your membership status.