International Society for Environmental Epidemiology
In this issue...
Education and Annual Conference News
Award Nominations
Chapter News
Important Membership Changes
Education and Annual Conference News
Message From ISEE President For ISEE 2020 Conference

Dear ISEE Member,

We are living in extraordinary times. I hope that you are safe and well and able to adapt to the challenges.

As an international organization, we are monitoring the current situation closely, and try to respond in appropriate ways when the occasions arise to make our voices heard. We are currently discussing the fate of our annual conference, a major event for all of us every year. Even though it is planned for end of August, it is uncertain what will happen at that time. Thus, we have started to discuss alternatives to a full face to face meeting, and will keep you up to date. This might be a chance to start 'greening' our conference. As of now, we are committed to holding the conference in some form or other, and we will continue with the abstract review.

Finally, I would like to call on you as experts to help the society to get through these challenging circumstances and collaborate in any efforts that are taking place to tackle the crisis.

If you have any suggestions, what we should do as a society, please do not hesitate to contact me.

Best wishes,

Mark Nieuwenhuijsen
ISEE President
ISEE Capacity Building/Education Webinar: Funding Opportunities and the Specific Aims Page

The ISEE CAPE Committee is hosting a webinar on NIEHS funding opportunities with Dr. Kimberly Gray, Health Science Administrator on April 7, 2020 at 12pm ET. REGISTER.
ISEE North America Chapter Webinar: Updates from EHP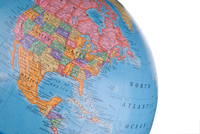 Join the North America Chapter for a discussion with Joel Kaufman, the new Editor-in-Chief of Environmental Health Perspectives (EHP) on April 30, 2020 at 12pm ET. Dr. Kaufman will discuss EHP generally and some tips on manuscript submission and revision. REGISTER.
ISEE Global Education - More videos available

Several Utrecht 2019 Keynotes and Goldsmith lecture videos are now available here, with additional videos coming soon.
ISEE Meeting Code of Conduct
The ISEE Executive Council recently approved a Code of Conduct for its meetings. The purpose of this policy is to address the conduct expected of ISEE meeting participants and to outline steps that may be taken when conduct does not align with expectations. We encourage all members to review the policy.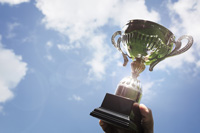 ISEE Africa side meeting in The Gambia
ISEE Africa chapter held a successful side meeting immediately after a Planetary Health Conference 2020 in The Gambia, West Africa on 24 Jan 2020. There was an engaging panel discussion on how to promote regional research collaboration and capacity development in environmental epidemiology; and environmental health issues that should be of research focus in West Africa. A poster session showcased environmental health studies by ISEE Africa chapter members. The meeting was attended by 43 participants including researchers, postgraduate students and other stakeholders in environmental health in West Africa, some of whom are ISEE Africa chapter members. Eight new members joined ISEE.
Asia and Western Pacific Chapter new council members
Congratulations to the newly elected council members for the Asia chapter, who began their terms in February:
Chapter Chair Elect:
Secretary/Treasurer:
Councilors:
Wei Jie Seow- Singapore
Shaowei Wu- China
Xiaoqi Feng- Australia/China
Hae-Kwan Cheong- Korea
Chun-Yuh Yang- Taiwan
Important Membership Changes
ISEE has a new membership option! A Full 1-year membership of $250, which includes a $20 contribution to support travel awards to the ISEE conference for students from low- and middle-income countries or training workshops in these areas. You will have the option to determine how you want these funds to be used when you complete your registration. Your receipt will only show a full membership total of $250.
If you are already a Standard Member ($230), but would like to renew as a Full member, please contact the ISEE secretariat. You can review all membership categories and rates on the ISEE Membership webpage.