International Society for Environmental Epidemiology
In this issue...
Annual Conference News and Education
ISEE Commentaries
Chapter News
Important Information for ISEE Members
Member Spotlight
Annual Conference News and Education

A robust program is taking shape for the ISEE Virtual Conference, which will include at least 27 Symposia. Over 100 late breaking abstracts were submitted. The opening of online registration and notifications for all travel awards (which are being turned into registration fee waivers), orals and posters abstracts are scheduled to occur between May 25-29. Registration fees are now posted on the ISEE annual meeting web page. Note that you must be a member in good standing through August 28 to be eligible for member discount.
NEW ISEE Guidelines for Conferences
In May, the ISEE Executive Council approved two new guideline documents. The ISEE Greening Statement commits ISEE to reducing the carbon footprint for the Society's annual international conferences. The Guidelines for ISEE Conference Session Chairs provides a practical tool for session chairs to organize in-person quality sessions that promote discussion to advance science while assuring all participants feel safe and included. This document will be amended later this summer to address virtual events.
13 Summer Live-Stream Virtual 2-3 day Boot Camps for Health & Research Professionals
Learn in-demand skills in 2-3 days from experts remotely via live-stream in Causal Mediation, Microbiome, Mixtures, Epigenetics, Genomics, Exposome, GIS, NIH Grant Writing, PI lab leadership, and MORE! For more details, please click here.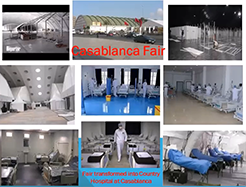 Eastern Mediterranean Chapter Webinar on COVID-19
The Eastern Mediterranean (EM) Chapter has 30 active members from Pakistan, Iran, Iraq, Oman, Saudi Arabia, Qatar, Egypt, Jordan, Lebanon, Morocco, Sudan, Yemen, and the Palestinian Occupied Territories). As a newly evolving chapter, it is co-chaired by Wael Al-Delaimy and Narges Khanjani. The EM Chapter held its first webinar on May 2nd. Presenters from Pakistan, Iraq, Yemen, Gaza from Palestinian Territories, Lebanon and Morocco provided insightful presentations about how COVID-19 is presenting in these countries. The video is available to view through ISEE's Video webpage: The COVID-19 pandemic - Understanding the situation in the members' countries.
Important Information for ISEE Members

Your ISEE Membership Profile
We encourage all ISEE members to update their membership profile. The more ISEE leadership can learn about your interests, the better we can serve you. To update your member profile, Sign in at the top of the ISEE website, then click on your name, and use the pencil and plus sign icons to edit or add information to the various sections.
Members residing in Lower- and Middle-Income Countries
ISEE has recently reduced the membership fee for members residing in Lower- and Middle-Income Countries (LMIC). If you are a resident of a country defined as an LMIC by the World Bank, you are able to join/renew at the reduced rate. We welcome members in LMIC's to pay the full or standard membership rates if able.
Full Membership
ISEE has a new membership option! A Full 1-year membership of $250, which includes a $20 contribution to support travel awards to the ISEE conference for students from low- and middle-income countries or training workshops in these areas. You will have the option to determine how you want these funds to be used when you complete your registration. Your receipt will only show a full membership total of $250.
If you are a current member, and would like to change your membership category, please contact the ISEE secretariat. You can review all membership categories and rates on the ISEE Membership webpage.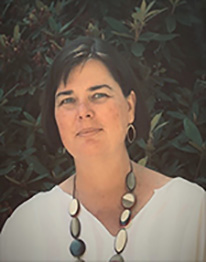 Molly Kile
Associate Professor
Oregon State University
Member since 2006. Former ISEE Council Member. ISEE Communications Committee
"ISEE has an excellent reputation for supporting new researchers and providing opportunities at the conference to learn and connect with other people in the field."