International Society for Environmental Epidemiology
In this issue...
Tribute to Prof. Kirk R. Smith
Annual Conference News and Education
Chapter News
Important Information for ISEE Members
Tribute to Prof. Kirk R. Smith: Science
Pioneer and Public Health Crusader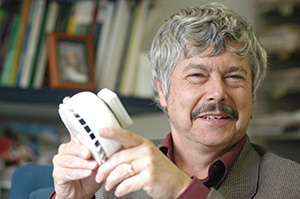 Kirk R. Smith, UC Berkeley professor of global and environmental health, died at his Berkeley home June 15, 2020. He was 73. With his passing, the world lost a towering force for protecting planetary and human health. Please read this tribute to Prof. Smith from Dr. Michael Jerret.
Annual Conference News and Education
We are very excited about the upcoming 2020 ISEE annual conference going forward, albeit virtually! There are over 60 sessions planned from over 1600 submissions accepted for symposia, individual oral talks, and poster sessions.
Please note that presenters need to register by June 30 (extended!) to confirm their place in the program.
All sessions will be available to view on demand after the live conference, an exciting advantage over an in-person conference!
In addition to the oral sessions and some live poster discussions there will be e-posters, with a chat box function to enable people to communicate with poster authors at their convenience.
See "Important Information for ISEE Members" about how to obtain the conference registration discount as a member. Please visit the conference website for more information about the Scientific Content.
Students and New Researchers Network (SNRN) – Conference Events
During the ISEE Virtual conference, the SNRN will run an online panel session about moving to the next step upon completion of graduate school. If you are curious about how to tackle searching and interviewing for a position during a global pandemic, this is the session for you!
Launch of ISEE Africa Chapter Webinar Series: Research Funding Opportunities for Africa
The first webinar in Africa Chapter's new series on research funding opportunities in Africa will be held next month:
The Belmont Forum, by Dr Makyba Charles-Ayinde
Date: July 7, 2020
Time: 1600 – 1700 Hrs (GMT)
Mode: Online meeting via Zoom

REGISTER by July 5, 2020.
ISEE Expertise On-Demand
We encourage you to look at the ISEE Global Education Channel on YouTube. Recently uploaded videos include Creating Seamless Breathing Spaces: Air pollution in India by Kalpana Balakrishnan; The COVID-19 Pandemic by the Eastern Mediterranean Chapter; and Challenges and Prospects of Environmental Epidemiology in Africa by Adetoun Mustapha.

Call for Nominations: ISEE Africa Chapter Executive Council
The Africa Chapter is seeking nominations from full members of the chapter for two elected positions on the executive council. Nominees from outside the West Africa region are preferred. The chapter also seeks nominations for two non-elected positions as ex-officio members. These can be senior faculty that are members of the Africa chapter or senior faculty with research interests in Africa or past ISEE Presidents.
To express interest or for further clarification, please send an email to Aqiel Dalvie (aqiel.dalvie@uct.ac.za) by July 5, 2020.

ISEE North American Chapter Seeks NIH Reviewer Recommendations
NIH has requested scientific societies recommend a qualified and diverse pool of study section reviewers in the U.S. Help us help you! Nominate yourself or a qualified colleague (NIH requests record of NIH funding): NIH Reviewer Recommendations
Important Information for ISEE Members

Registration for the ISEE 2020 Virtual Conference
ISEE members who are in good standing through the end of August are eligible to receive the member discount rate for the conference. The Kenes Group, our virtual conference organizers have sent a private registration link for eligible members to e-mail addresses as registered in the ISEE membership system.
Upon renewing, allow up to 7 days to receive your private registration link from Kenes. In line with privacy laws, please note your contact data will be shared with the Kenes Group solely for the purpose of their sending you ISEE conference information.
Renewing your ISEE membership is easy*:
Access the membership site at https://iseepi.org/.
Enter your username and password. (Use the forgot password option if you have forgotten your password or are going to the new membership site for the first time.)
To help you connect with ISEE leadership and other members we encourage you to check and update your member profile. The more we know about our members, the better we will be able to serve you.
Select the "Renew Now" button on the left side of the screen.
Follow the prompts for payment.
*If you wish to change your membership category, contact secretariat@iseepi.org before renewing.