International Society for Environmental Epidemiology
In this issue...
Annual Conference News and Education
Chapter News
Important Information for ISEE Members
Annual Conference News and Education
ISEE 2020 Virtual Conference
Over 1400 participants have registered to attend the ISEE Virtual Conference!
See "Important Information for ISEE Members", below, about how to obtain the conference registration discount as a member. Please visit the conference website for more information about the Scientific Content.
Poster presentations are due August 7. Guidance for presenting your e-poster may be found here.
Students and New Researchers Network (SNRN) Career
Panel Discussion
Are you curious about the best approach to finding your next position after graduating? Join SNRN during the ISEE 2020 Virtual Conference for "Tips and Tricks for Landing a Position after Graduate School during a Global Pandemic," on Wednesday, August 26 at 12pm EST. The session features a diverse panel of researchers who have recently landed a postdoctoral or early career position or are regularly hiring graduating student researchers. Confirmed panelists include Cathryn Tonne (ISGlobal), Kyle Messier (NIEHS), Marcia Pescador Jimenez (Harvard), and Toyib Olaniyan (Statistics Canada). For more information, please see the annual conference website and follow SNRN on twitter@ISEESNRN.

ISEE 2019 Post Conference Report
A warm thank you to the ISEE 2019 organizers for the conference held in Utrecht, last August. ISEE received a final post-conference report that resulted in a highly successful program with a positive financial balance. Especially in these uncertain times, this comes as welcome news for ISEE's sustainability as a global organization at the forefront of environmental epidemiologic research.


Europe Chapter: ISEE Young 2021
The ISEE Europe chapter is happy to announce the ISEE Young 2021 conference February 17-19 in Basel, Switzerland. This early career conference is hosted by the Swiss Tropical and Public Health Institute and University of Basel. The call for abstracts is open until October 16, 2020 and registration will open soon.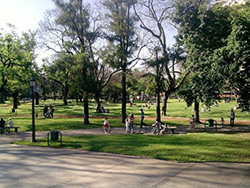 Latin America and the Caribbean Chapter Webinar
Join the Latin America and the Caribbean (LAC) Chapter and the Pan American Health Organization (PAHO) for the webinar "¿Qué beneficios tienen los espacios verdes urbanos en nuestra salud?" with Drs. David Rojas-Rueda (Colorado State University, United States), Tiana Lopes Moreira (University of São Paulo, Brazil), and María Elisa Quinteros (Universidad de Talca, Chile) on Wednesday, August 5 at 1pm EDT. Register here.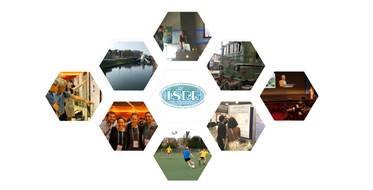 North America Chapter Website
Check out the North America Chapter's newly launched website, which includes information about the chapter's leadership, mission and activities.
Important Information for ISEE Members

Member Registration for the ISEE 2020 Virtual Conference
ISEE members who are in good standing through the end of August are eligible to receive the member discount rate for the conference. The Kenes Group, our virtual conference organizers, sends a private registration link to eligible members.
If you just renewed your ISEE membership, please allow up to 7 days to receive your private registration link from Kenes. In line with privacy laws, please note your contact data will be shared with the Kenes Group solely for the purpose of their sending you ISEE conference information.
Renewing your ISEE membership is easy* on the ISEE membership site.
*If you wish to change your membership category, contact secretariat@iseepi.org before renewing.
ISEE Executive Council Call for Nominations
The ISEE Nominations Committee is seeking nominations from active ISEE members for three positions on the ISEE Executive Council.
President Elect from North America (2021; assumes presidency in 2022)
Councilor for Asia (2021-2023)
Councilor for Africa (2021-2023)



Details on the positions and nomination procedure here.
To nominate an ISEE member, please click here.