International Society for Environmental Epidemiology
In this issue...
ISEE Strategic Plan & Survey
Professional Development
ISEE Journal News
Chapter News
ISEE Membership
ISEE Strategic Plan & Survey
We need your input! ISEE Leadership is developing its strategic plan for the next four years and member feedback is valuable. Please complete the ISEE General Membership Survey.
We estimate this survey will take about 10 minutes to complete. Please provide your input by November 12, 2020.
For more information, please contact the ISEE Secretary-Treasurer, Michelle Turner.
ISEE Journal News
Environmental Epidemiology at Three: No More a Toddler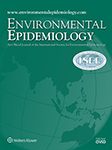 We want to share with you a celebratory letter written by Editor-in-Chief of Environmental Epidemiology Bert Brunekreef, PhD, Professor of Environmental Epidemiology at Utrecht University, The Netherlands, and past president of ISEE: Environmental Epidemiology has celebrated its third birthday, and I am happy to report the journal is alive and kicking. We quickly moved from two issues in 2017, four in 2018 to six in 2019 and 2020. Well over one hundred papers have been published, covering a very wide range of environmental epidemiology topics. A large majority of these papers have been submitted by ISEE members, showing that the ISEE membership clearly recognizes the journal as a prime channel for publishing key findings. Read more.
The Communications Committee is soliciting commentaries from members
Commentaries can be on any topic of broad interest to ISEE members. Examples of previous commentaries can be found here.
Interested in a potential commentary submission? Reach out to laura.corlin@tufts.edu and pkinney@bu.edu, and read about the commentary process.
Chapter News
North America Chapter Webinars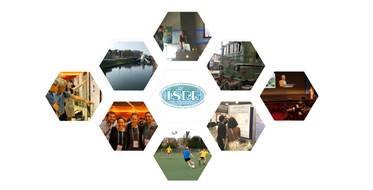 Register today for this webinar: NIEHS K99/R00 Grants, presented by Abee Boyles, Joan Casey, and Carol Shreffler, October 29 @ 12PM EST: Register here.
Latin America and the Caribbean Chapter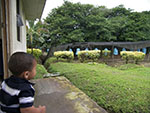 Join the Latin America and the Caribbean (LAC) Chapter and the Pan American Health Organization (PAHO) for the webinar, "Contaminantes ambientales y efectos en la salud infantil: estudios de cohorte de nacimiento en América Latina," with Drs. Carmen Fróes Asmus (Brazil), Mara Tellez-Rojo (Mexico), Marcela Tamayo y Ortiz (Mexico), Berna van Wendel de Joode (Costa Rica), Carlos Gómez Mercado (Colombia), and Alexis Handal and Fadya Orozco (Ecuador) on Wednesday, November 18 at 12 pm U.S. Eastern Time. Register here.
Europe Chapter: ISEE Young 2021

The ISEE Young 2021 conference will take place online February 18-19. This early career conference from the Europe Chapter is hosted by the Swiss Tropical and Public Health Institute and University of Basel. The call for abstracts is open until October 23, 2020. Visit the website for more details and registration.

Join a Committee and make a difference
ISEE is run by volunteers. Your involvement enables the Society to survive and continue its initiative to foster the study of health and the environment and create meaningful membership experience. Through your participation in a committee you can foster your career development and network at a deeper level.
Click here for more information about ISEE's committees.
If you are interested in joining a committee, please send an email to the ISEE Secretariat.
Support ISEE while you shop online

As the holiday season approaches, remember that you can donate .5% of your Amazon purchase price to ISEE. To take advantage of this program, start shopping at smile.amazon.com and register to support "International Society for Environmental Epidemiology" before you make your purchases. These donations will go into ISEE's general account and will be used to improve the services offered by the society.