International Society for Environmental Epidemiology
In this issue...
Cast Your Vote! ISEE General Election
Annual Conference News and Education
ISEE Journal News
Chapter News
ISEE Membership
Cast Your Vote! ISEE General Election
The ISEE General Election has launched. Check your email for your ballot and vote for the next ISEE President and two new Executive Councilors. Voting closes on December 8.
Annual Conference News and Education
ISEE 2021 Annual Conference
Unfortunately, we will not be able to hold the 2021 ISEE Annual Conference in Beijing, China. We are moving forward with options for a hybrid or, if necessary again, a fully virtual meeting. We will be again looking to hold this in August and will be moving forward shortly with symposia and abstract submissions on a typical schedule. Stay tuned for upcoming updates regarding the call for symposia, abstracts and other details.
ISEE 2020 Pre-Conference Workshops now virtual
To reduce Zoom fatigue, ISEE 2020 spread out the Pre-Conference Workshops. These workshops are free but require you to register ahead of time to get the zoom links:
"Maximizing Reuse of Existing Environmental Health Data: An Introduction to the Human Health Exposure Analysis Resource (HHEAR) Data Repository" with Jeannette Stingone on December 1 at 12 pm ET. REGISTER.
"Causal Inference for Exposure Mixtures" with Alex Keil on December 10 at 12 pm ET. REGISTER.
View the ISEE Workshops and Training webpage for information about additional scheduled workshops.
EPICOH 2020 Webinars
EPICOH invites ISEE members to attend its two special webinars on December 9 and 11. These sessions, featuring presentations and an opportunity to interact with your occupational epidemiology colleagues, will be free but require pre-registration. For more information and to register visit the EPICOH 2020 Webpage.
ISEE Journal News
The Communications Committee is soliciting commentaries from members
ISEE sponsors commentaries in two journals, Epidemiology and Environmental Epidemiology; commentaries can be on any topic of broad interest to ISEE members. Examples of previous commentaries can be found here.
Interested in a potential commentary submission? Read about the commentary process and reach out to laura.corlin@tufts.edu and pkinney@bu.edu.
Chapter News
Asia and Western Pacific Chapter Webinar
ISEE AWPC is hosting a Career and Research Talk with Dr. Marco Martuzzi on November 26, 2020. Dr. Marco Martuzzi is the Head of the Asia-Pacific Centre for Environment and Health of the World Health Organization Regional Office for the Western Pacific, based in Seoul. Find more details here.
Elecciones del Capítulo de América Latina y del Caribe (LAC)
El Capítulo de América Latina y del Caribe (LAC) está buscando nominaciones de miembros del Capítulo para tres puestos del Comité Ejecutivo con períodos de tres años a partir de marzo de 2021. Envíe una nominación a través de este formulario. Se aceptan auto-nominaciones. La elección se llevará a cabo en febrero próximo.
North America Chapter Webinars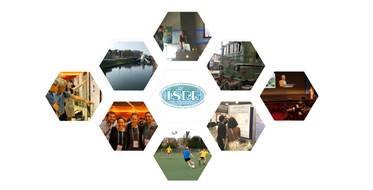 Congratulations to the newly elected North America Chapter councilors, whose terms begin in January 2021: Carrie Breton and Kate Weinberger.
The North American Chapter aims to kickstart (1) a mentoring program and (2) a series of networking sessions this spring. Please let us know what you would find most beneficial by filling in this quick survey by December 11th.
Europe Chapter
"Air pollution and COVID-19: Clearing the air and charting a post-pandemic course," December 2, 4:00 – 5:30 PM CET.
ERS, HEI and ISEE are co-organizing a virtual meeting on research related to air pollution and health in the COVID-19 era with discussions of a healthy and sustainable COVID-19 recovery. Find out more and register here.

Registration is open for the ISEE Young 2021 conference! This early career online conference from the Europe Chapter is hosted by the Swiss Tropical and Public Health Institute and University of Basel, February 18-19, 2021. Visit the website for more details and registration.

Join a Committee and make a difference
ISEE is run by volunteers. Your involvement enables the Society to survive and continue its initiative to foster the study of health and the environment and create meaningful membership experience. Through your participation in a committee you can foster your career development and network at a deeper level.
Click here for more information about ISEE's committees.
If you are interested in joining a committee, please send an email to the ISEE Secretariat.
Support ISEE while you shop online

As the holiday season approaches, remember that you can donate .5% of your Amazon purchase price to ISEE. To take advantage of this program, start shopping at smile.amazon.com and register to support "International Society for Environmental Epidemiology" before you make your purchases. These donations will go into ISEE's general account and will be used to improve the services offered by the society.