International Society for Environmental Epidemiology
In this issue...
ISEE Elections - Congratulations & Appreciation
Annual Conference News & Education
ISEE Journal News
Chapter News
ISEE Membership
ISEE Elections -
Congratulations & Appreciation
Congratulations to the new ISEE councilors. Andrea Baccarelli was elected as president-elect and Adetoun Mustapha and Yue-Liang (Leon) Guo as councilors. Their terms begin in January 2021. Learn more about the ISEE Executive Council here.
Andrea Baccarelli
President-Elect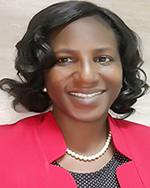 Adetoun Mustapha
Africa Councilor
Yue-Liang (Leon) Guo
Asia & Western Pacific Councilor
We are saying goodbye to our amazing Immediate Past President, Beate Ritz. She worked tirelessly to strengthen ISEE's volunteer base and streamline its communications; galvanized North America to launch their chapter and successfully co-organized ISEE's first fully virtual conference in 2020, to name a few of many accomplishments. Farewell also to our outgoing Asia Councilors, Eunhee Ha and Alistair Woodward who fully participated and contributed on the Executive Council to meet its objectives.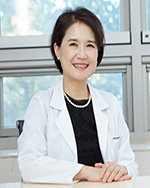 Eunhee Ha
Asia & Western Pacific Councilor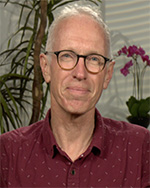 Alistair Woodward
Asia & Western Pacific Councilor
Finally, thank you also to the ISEE membership for participating in this election process. There was a record participation rate of 61%.
Annual Conference News & Education
ISEE 2021 Annual Conference
We are pleased to announce that Columbia University will host the (hopefully) hybrid 2021 ISEE Meeting in New York City in the end of August. The theme of the conference is "Promoting Environmental Health and Equity in a Shifting Climate." The call for Symposia will be announced soon and these will be due mid-January. Please stay tuned for dates, details, and more updates!
ISEE 2020 Pre-Conference Workshops now virtual / Africa Chapter Webinar
To reduce Zoom fatigue, ISEE 2020 spread out the Pre-Conference Workshops. The last workshops will be held next month. They are free but require you to register ahead of time to get the zoom links. Africa Chapter is also hosting a webinar on research funding in January.
View the ISEE Workshops and Training webpage for information about additional scheduled workshops.
If you miss a webinar live, the recorded webinar will be posted on the ISEE Global Education You Tube Channel.
Call for Hosts: ISEE 2023, 2024 and 2025
The ISEE Executive Council seeks candidates to host the Annual Conferences in 2023, 2024 and 2025. ISEE members interested in hosting the ISEE Annual Conference in one of those years are invited to submit a Letter of Intent by February 28, 2021. For more details on the requirements and submission process, click here.
ISEE Journal News
The Lived Experiences of Epidemiologists in 2020
Three ISEE members are featured in the special section of the January issue of Epidemiology, which includes commentaries from epidemiologists about their experiences this past year: Executive Councilor Nelson Gouveia, Africa Chapter Chair Adetoun Mustapha, and Martha M. Téllez-Rojo.
Chapter News
ISEE Africa Chapter sponsored symposium at ISEE 2021

ISEE Africa chapter welcomes registration of interest for a chapter sponsored symposium at the ISEE 2021 Conference. The symposium must be on a topic related to the ISEE 2021 conference theme, "Promoting Environmental Health and Equity in a Shifting Climate," and must address an issue of concern to Africa. Interested parties should send an email to Adetoun Mustapha by January 6, 2021.
Elecciones del Capítulo de América Latina y del Caribe (LAC)
El Capítulo de América Latina y del Caribe (LAC) está buscando nominaciones de miembros del Capítulo para tres puestos del Comité Ejecutivo con períodos de tres años a partir de marzo de 2021. Envíe una nominación a través de este formulario antes del 30 de diciembre del 2020 se aceptan auto-nominaciones. La elección se llevará a cabo en febrero próximo.
Europe Chapter

Registration is open for the ISEE Young 2021 conference! This early career online conference from the Europe Chapter is hosted by the Swiss Tropical and Public Health Institute and University of Basel, February 18-19, 2021. Visit the website for more details and registration.
North America Chapter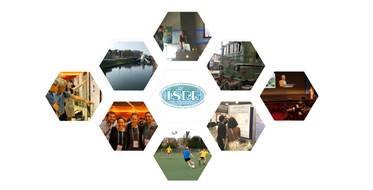 The North American Chapter aims to kickstart (1) a mentoring program and (2) a series of networking sessions this spring. Please let us know what you would find most beneficial by filling in this quick survey by the end of December.

Join a Committee and make a difference
ISEE is run by volunteers. Your involvement enables the Society to survive and continue its initiative to foster the study of health and the environment and create meaningful membership experience. Through your participation in a committee you can foster your career development and network at a deeper level.
Click here for more information about ISEE's committees. If you are interested in joining a committee, please send an email to the ISEE Secretariat.

Support ISEE while you shop online

As the holiday season approaches, remember that you can donate .5% of your Amazon purchase price to ISEE. To take advantage of this program, start shopping at smile.amazon.com and register to support "International Society for Environmental Epidemiology" before you make your purchases. These donations will go into ISEE's general account and will be used to improve the services offered by the society.