International Society for Environmental Epidemiology
In this issue...
Call for Award Nominations
Annual Conference News & Education
Chapter News
ISEE Membership
Call for Award Nominations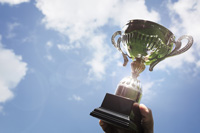 Annual Conference News & Education
ISEE 2021
Columbia University will host the (hopefully) hybrid 2021 ISEE Conference in New York City, August 23-26. The theme of the conference is "Promoting Environmental Health and Equity in a Shifting Climate." Symposia proposals may be submitted here through January 22. The call for abstracts will be announced soon, with a deadline of late February.
The conference organizers will soon launch the official conference website. In the meantime, check here for any updates.
ISEE 2020 Pre-Conference Workshops Now Virtual
To reduce Zoom fatigue, ISEE 2020 spread out the Pre-Conference Workshops. The last workshop is this month. Registration is free but required to receive the Zoom link.

View the ISEE Workshops and Training webpage for information about additional scheduled workshops.
If you miss a live webinar, the recorded session will be posted on the ISEE Global Education You Tube Channel.
Call for Hosts: ISEE 2023, 2024 and 2025
The ISEE Executive Council seeks candidates to host the Annual Conferences in 2023, 2024 and 2025. ISEE members interested in hosting the ISEE Annual Conference in one of these years are invited to submit a Letter of Intent by February 28, 2021. For more details on the requirements and submission process, click here.
Chapter News
Europe Chapter

Registration is open for the ISEE Young 2021 conference! This early career online conference from the Europe Chapter is hosted by the Swiss Tropical and Public Health Institute and University of Basel, February 18-19, 2021. Visit the website for more details and registration.
ISEE Membership
Full Membership option

We encourage all renewing members to consider renewing with the Full Membership option of $250, which includes a $20 contribution to support travel awards to the ISEE conference for students from low- and middle-income countries, training workshops in these areas, or to the chapter of your choice.
If you are already a Standard Member ($230) and would like to renew as a Full Member, please contact the ISEE Secretariat for an updated renewal invoice. You can review all membership categories and rates on the ISEE Membership webpage.