Impact100 NWF - September Newsletter
Sent Date: 09/01/20



IMPACT100 NORTHWEST FLORIDA NEWSLETTER | SEPTEMBER 2020

A Message From Your
Board of Directors
Our Grant Review Committees are completing their evaluations of the 2020 grants applications and the top ten finalists will be presented to the Board of Directors within the next few weeks. The Board of Directors wants to remind our members that in addition to grants, applicants have provided "Wish Lists" and all of the nonprofits would greatly appreciate any extra help or donation, especially during these trying times. Please check out the Wish Lists on our website under the Grant Awards tab or by clicking here.
Need to update your Member Profile?
If you have any recent changes that needs to be updated regarding your membership, you can do it via the Member's Area of our website. This can include new mailing address, change username/password, phone numbers, and even your profile photo!
Go to Member's Area > My Membership Info > Member Info and select the category you would like to change. Once you enter the information, it is automatically updated in the system.
Uploading a profile photo is easy! Click the menu option link "Upload/Change photo" and it will take you to the page where you can download a picture from your computer to your profile.
Any questions, just reach out to the Communication Committee and they will be glad to guide you.
It's A Virtual Member Social Event!
Meet fellow Impact100 NWF members and share your experiences, thoughts and stories at one of our upcoming virtual member social events.
Our next event will be 'Thirsty Thursday' and includes a fun door prize for those that register to attend!
Date: September 3, 2020
Time: 5:30-6:15 PM
Grab your favorite beverage and snack, then Zoom into an Impact100 NWF Members-Only Social Event hosted by Barbara Britt and Teresa Allen, Membership Co-Chairs.
You can register to join either via the recently sent email invitation or go to our website homepage and click the link under the Upcoming Events section.
Looking forward to you joining us!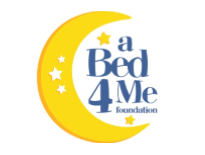 Below is an update from our 2019 grant recipient.
A Bed 4 Me Foundation's mission to ensure that children have a place of their own to sleep each night. They understand the critical role of sleep in a child's development, health, academic performance and self-esteem. A Bed 4 Me qualifies each child and provides a bedding kit at no cost to the families.
A Bed 4 Me Foundation serves children ages 2-18 from low to middle income families within the Okaloosa County area. Families are referred by schools, social agencies and self-referrals. A Bed 4 Me teams find children sleeping on floors, sofas, recliners, floor pallets or crammed into beds with siblings or parents. The children do not have beds due to economic struggles and lack of financial resources as well as displaced families starting over due to domestic issues.
After a referral and introductory visit are completed, A Bed 4 Me provides new bedding (twin mattress, bed frame, pillow, sheet and comforter set) to each qualified child. Each new bed is personalized for the children, as during the initial interview, A Bed 4 Me asks the child all of his or her favorites, such as colors or sports teams. A Bed 4 Me not only touches the life of children in the immediate moment but for years to come by providing a place for them to sleep, dream and feel cherished. Since its beginning in 2016, A Bed 4 Me has delivered over 1,000 beds!
Introductory visits are currently done by phone, and the families are asked to provide pictures of bed space if possible. If a volunteer needs to visit the family to get a better assessment of the situation, the visit is done outside of the home and it's a brief interaction. The families participate in preparing for and setting up the bed.
In response to Covid-19 guidelines, they initiated drop and go deliveries. Drop and go means that no A Bed 4 Me staff or volunteers enters the homes. The families will unload all the bed items from the back of the van practicing social distancing. Videos have been created to share with the families the steps of setting up the bed and making the bed. Protective masks are worn by A Bed 4 Me staff and volunteers and all the standard waivers are still be signed by the parents. They have given up the fun bed delivery celebrations, but the "new" process ensures that more children will not have to spend one more night on the floor!
Thanks to the Impact 100 grant, A Bed 4 Me now has a cargo style van that they use for bed deliveries. It enables A Bed 4 Me to maximize deliveries and fit more beds into each trip. Additionally, they no longer have to worry about cancelling deliveries as a result of rain! Half of the Impact grant funds are being used for the van, the remaining funds will be used to purchase more bed kits. A Bed 4 Me has adjusted all plans and budgets, and they are prepared to maintain deliveries through 2021.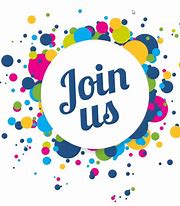 It's the countdown to what this organization is all about...finding local nonprofits that will receive our Impact100 NWF 2020 grant funds of $112,000! This is always an exciting time and it's even more exciting to hear the finalists presentations and voting for the next grant recipients.
Grant Finalist Reveal - October 8, 2020 (via Zoom)
We will be announcing the Grant Finalists for this year. Watch which non-profit from each category will be in the running for a grant. This will be a nail biting event since we had so many applicants, so you will want to tune-in to watch!
Annual Meeting - October 25, 2020, (via Zoom)
This this the big day when all of our members will be able to vote for the top four grant recipients. The finalist will be giving their presentation virtually and voting will be done online. And there will even be an online auction and door prizes that members can win!!
Watch your postal mailbox! About 2 weeks prior to the Annual Meeting, we will be sending you via USPS an information packet that will include finalist summaries, voting instructions, and even a surprise goodie with our new logo!
One Woman - One Vote!