International Society for Environmental Epidemiology
ISEE 2022 Annual & Regional Conferences

ISEE-AWPC & ISES-AC Joint Virtual Conference
The theme of the conference is "Influence of Environmental Factors on Human Health, Potential and Resilience." Jointly organized by the National University of Singapore and Singapore Institute for Clinical Sciences, it will be held virtually June 20-21, 2022. Registration is now open. Visit the conference website here.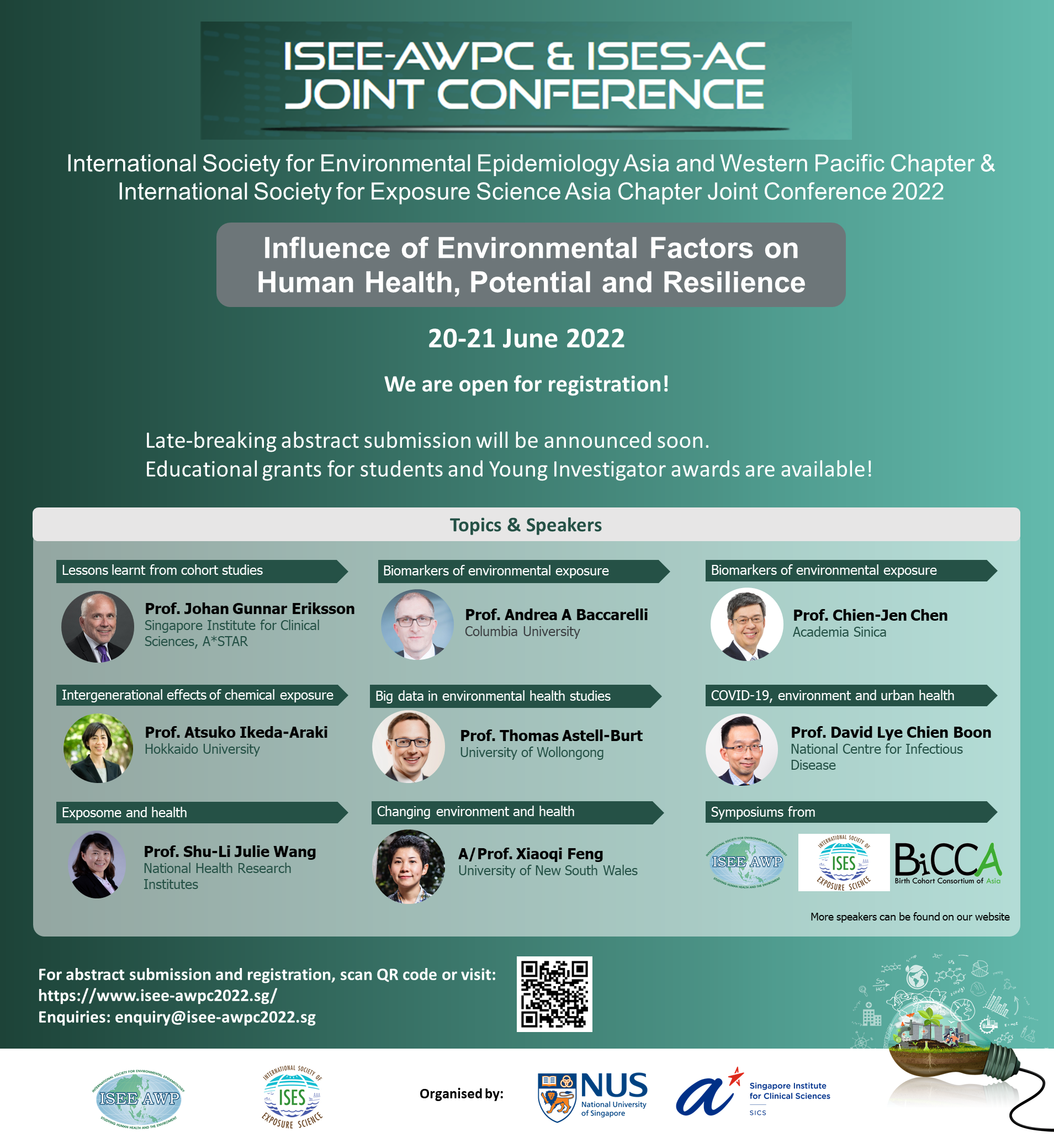 ISEE Workshop: Writing and Publishing Environmental Epidemiology Research Papers

This workshop will provide information, skills, and tactics that help students and early career researchers write and publish their research. Read More
Tuesday, April 26, 2022
12:00 PM -1:00 PM EDT
Click here to register for this workshop.
Register Now! Structural Racism and Rigorous Models of Social Inequity: A Workshop

The National Academies is hosting a 2-day in person/virtual workshop on structural racism, May 16 –17, 2022. Join ISEE Anti Racism Task Force (ATRF) Co-Chair Margaret Hicken and invited experts in this workshop, which will identify both known and novel sources and mechanisms through which structural racism operates. The workshop will help identify key research and data needs and priorities for future work on structural racism and health inequity.
For registration and more information, click here.
May 16-17, 2022
Monday, 10:00 AM - 4:00 PM ET (Tentative)
Tuesday, 9:00 AM - 3:00 PM ET (Tentative)

ISEE's Peer Editing Program

The ISEE Peer Editing Program (PEP) provides manuscript editing assistance in order to increase acceptance rates of high-quality research manuscripts submitted by researchers affiliated with institutions low-and middle-income countries (LMICs) and those from under-represented minority groups. Go to the PEP webpage for more information and eligibility criteria.
Please direct all inquiries to pep@iseepi.org.
Asia Western Pacific Chapter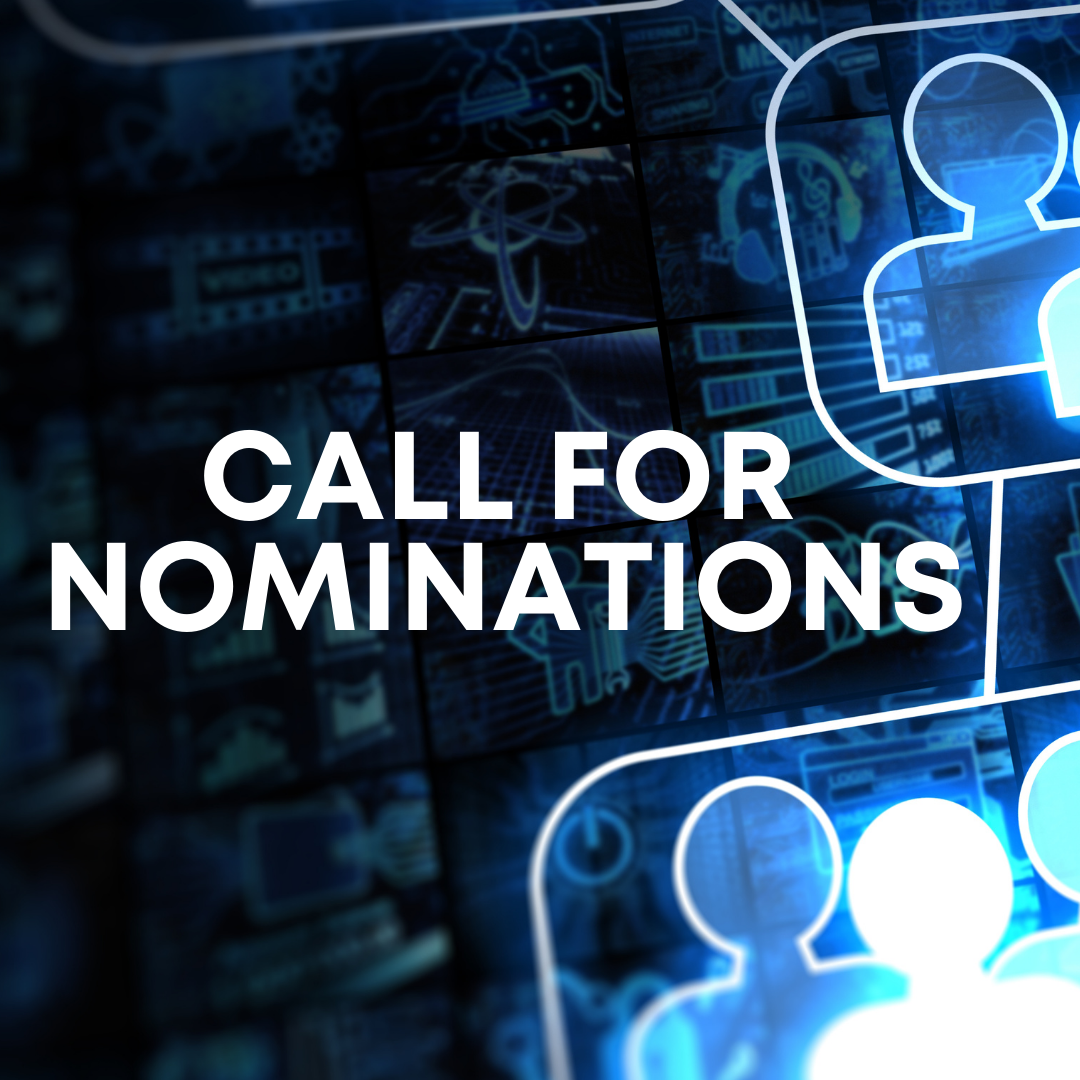 Call for Nominations: Upcoming Chapter Elections | DEADLINE EXTENDED

AWP Chapter members should have recently received a call for nominations for three open councilor positions, via email from secretariat@iseepi.org. The deadline for submitting nominations to secretariat@iseepi.org is April 24.

3rd ISEE Webinar Series of Climate Change and Health: New Communication Tools

The global scale, complexity and urgency of climate change is changing the way we live and inevitably, the way we do research. From the types of data we collect, the methods we use and the way communicate them to the world.
In this third seminar organized by members of the ISEE Europe Chapter we will be exploring 'New communication tools' accompanied by four fantastic speakers using different communication tools – maps, multimedia and words.
For registration and more information, click here.
May 3, 2022
09:00 – 10:00 AM EDT
The Annual Meeting Committee invites you to complete a short survey related to your preferences for environmental sustainability measures for future conferences. Your valuable input will assist the Committee to identify what initiatives are most important to you and will positively influence the future activities of ISEE.
Please complete the survey by Friday, April 29.