Community News & Jobs Board - Philosophy of Science Association
Category:
Job Postings
Sort Classifieds:
Ad Title:
Fulbright Chair
Contact:
Megan Delehanty or Marc Ereshefsky
City:
Calgary
State:
AB
Email:
mdelehan@ucalgary.ca or ereshefs@ucalgary.ca
Website:
visit our website...
Description:
The Philosophy Department at University of Calgary will have a Fulbright Visiting Chair in Values and Science for the academic year 2023-2024. The Fulbright Visiting Chair is a four-month appointment with a stipend of 25,000 USD. That stipend can be combined with any sabbatical or other awards the Chair might receive while being a Fulbright Chair. Fulbright Visiting Chairs usually start in either September or January. There are no teaching duties. The Chair just needs to work on their research and engage with faculty and students in the Philosophy Department. The Philosophy Department at Calgary has a strong philosophy of science program, and there is a keen interest in the area of science and values among faculty and students. The Fulbright program will accept applications for this Chair until September 15, 2022. For more information contact Megan Delehanty (mdelehan@ucalgary.ca) or Marc Ereshefsky (ereshefs@ucalgary.ca).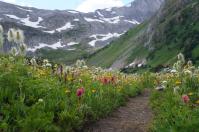 ---